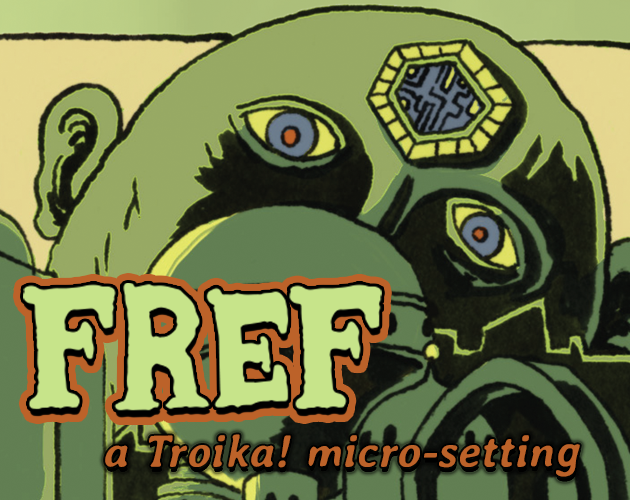 FREF & Surrounds
A downloadable Troika! zine
A Troika! RPG micro-setting in a dreamlike world of curses and a single ticket to escape from them. Suitable as a one-shot, for combination with other excellent Troika! pocket sphere modules, or to be dropped into your existing campaign.

Includes:

- Complete hand-drawn 15 hex map in full colour!
- 6 Enemies!
- 6 Plot hooks!
- City sights in the metropolis of Fref City!
- Bizarre and disquieting landscapes!
- A chance to win some free art (read on)
FREE GIVE AWAY NOTE: I will post the original black ink drawings for the module map and cover to first person to run FREF for their group and post a play report on the Melsonian Arts Council Discord!

The above drawings have now been claimed!

Designed for printing as a PocketMod. Click the link for 30 sec assembly instructions.

Submitted as part of The Great Troika! Pocket Sphere Jam 2021.



Download
Click download now to get access to the following files:
Fref_and_Surrounds_Print.pdf
1 MB
Fref_and_Surrounds_Screen.pdf
1 MB